---
Lake Champlain Tandem Tour
Saturday August 21st through Saturday August 28th
Tandem through rich farm country, green pastures, and peaceful landscapes of apple orchards, cornfields, and grazing cows. Ride along the shores of sparkling Lake Champlain (the sixth largest natural lake in the U.S.) and take your bike on a ferry ride to historic Essex, New York.
Hike through the famous AuSable Chasm.
Our tour of Lake Champlain Islands takes full advantage of the lovely islands that are scattered haphazardly along its long and narrow length, and the unsurpassed views across the lake to the Green and Adirondack mountains. Connected by bridges and causeways to the rest of Vermont, these islands are blessed with a unique combination of exceptional rural scenery, big prosperous farms, cows and sheep grazing in green fields, the best apple and fruit orchards in New England, and historic structures built by Vermont's earliest settlers.
You get to enjoy all this while cycling along quiet lakeshore roads that wander along the water's edge!
The tour package includes:
Six (6) days of riding
Seven (7) nights lodging
Five (5) dinners
Five (5) afternoon 'Happy Hour' get-togethers
Maps and cue sheets
Baggage transfers

The tour will be limited to nine (9) couples on tandems.
Total cost per Couple is $3050-$3400
Call for availability
---
---
French Canada Tandem Tour
Saturday August 28th through Sunday September 5th
Join us for a weeklong tandem tour in French Canada, with its spectacular people, foods, and traditions. Ride your tandem in Montreregie and the Eastern Townships, south and east of Montreal. Enjoy the cultural and architectural heritage, riding through hamlets and villages considered the most beautiful in Quebec.
This is a fun tour with lots to see and tandem friendly rides. Mostly flat to rolling riding on quiet country roads. Tour old forts, visit cideries and cheese farms, and ride past apple orchards. Visit a duck farm and an art glass studio. Come on north and enjoy. Bon Voyage!
The tour package includes:
Seven (7) days of riding
Eight (8) nights lodging
six (6) dinners
six (6) afternoon Wine & Munchie 'Happy Hour' get-togethers
Eight (8) breakfasts
Maps and cue sheets
Baggage transfers
The tour will be limited to eleven (11) couples on tandems.
Total cost per Couple is $3500
Bicycle friendly Sutton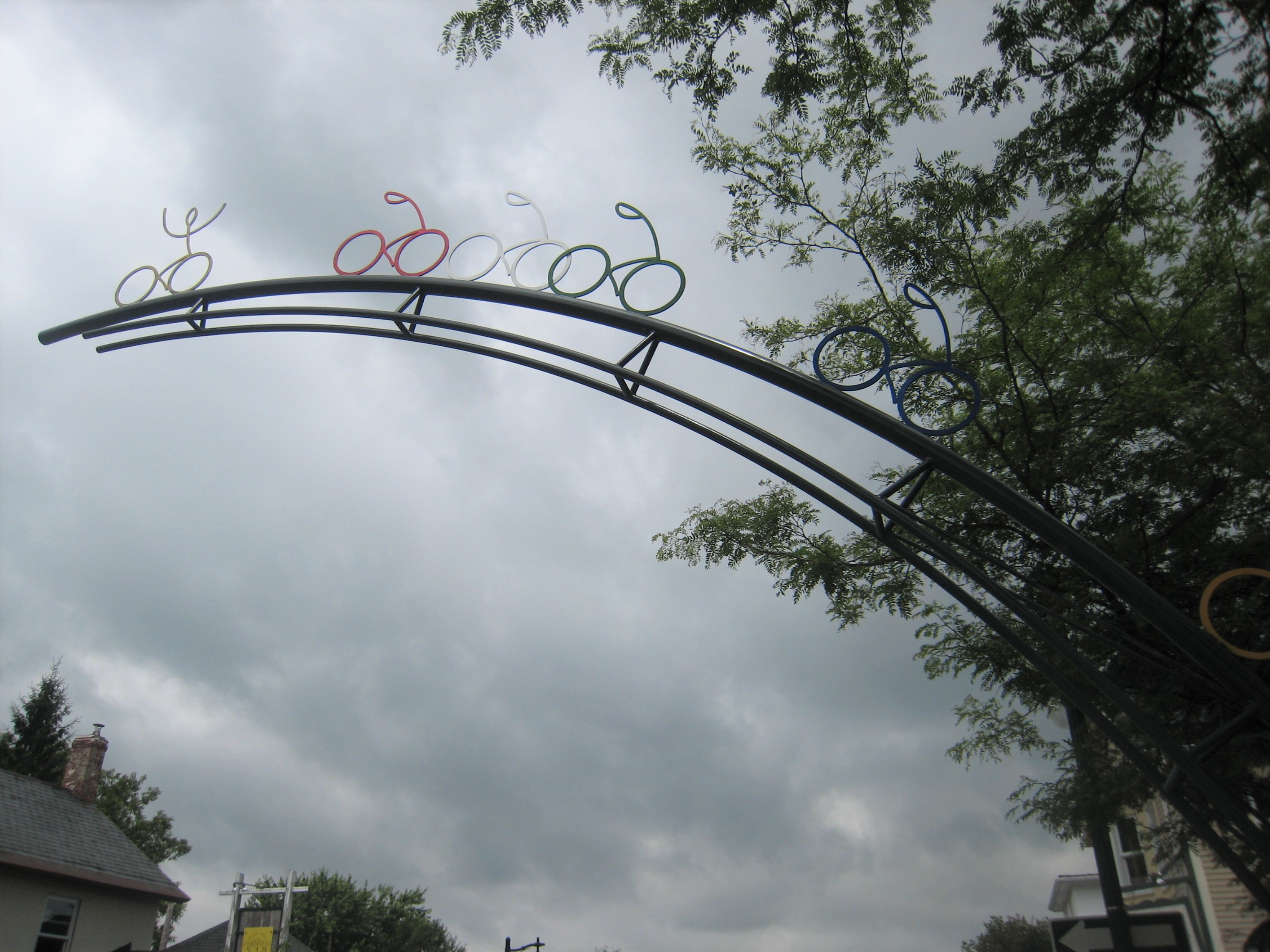 ---
---
---